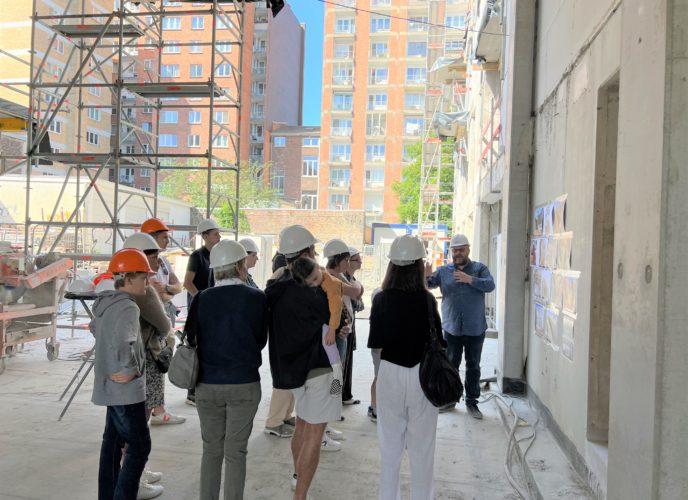 20/05/2022
The first 'Journée Chantiers Ouverts' of Promactif Groupe is a success!
Le 15 mai dernier a eu lieu la Journée Chantiers ouverts, organisée par la Confédération de la Construction. Pour l'occasion, le chantier de la Résidence Asklépios était ouvert au public (visite sur inscription). Près d'une centaine de personnes sont venues écouter les explications de Christophe Nihon (Gérant) à propos des techniques utilisées pour/sur le chantier.
Merci pour votre enthousiasme !